Bacco's Page
Eating and drinking around the world



My work and my hobbies bring me around the world, and everywhere I go, I try to taste local foods and drinks. In this page I'll try to give you some suggestions obtained from my personal experience. My wife will integrate my suggestions with recipes from italy and from around the world. I hope that the navigators of the net will give me similar suggestions. The more interesting will also been reported.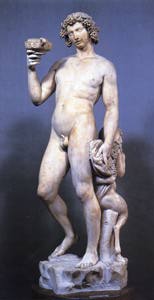 Events in Italy.




Open Cellars. Every year, for one day in may (usually the last sunday of may), many cellars all around Italy give a free taste of their wines. We have tried many cellars in Marche, Campania and Tuscania. In Tuscania people is more used in seeing tourist around wine cellars and, therefore, the workers of cellars are less kind, the food is less, and the free wine not always is the best one. In other places, far from common tourist routes, the event is really a holiday. A particular mention for Velenosi, in Ascoli, where I have had the best free lunch, with the best wines.




The historical meetings. The Restaurant Traiano (Via XXIX Settembre), a little and fine restaurant in Ancona, near to the port, serves historical foods, usually, the last Thursday of each month. All receipes are obtained from receipt books of various historical periods, and the comments of the chef (and, eventually, of the guests) are very useful for better appreciate original foods and drinks. In the homepage of the restaurant you can find all information about the historical meetings and the receipes . The meetings of this year were as follows:


September, 24, 1998: Degli Etruschi e dei romani (Etrurians and Romans).
October, 22, 1998: A tavola con i Malatesta. (The cooks of Malatesta).
November, 19, 1998. Alla corte di Urbino. (The court of Montefeltro Duke).
January, 21, 1998. I templari nelle Marche (Tipical recipes of XII and XIII century in Marche).
February, 25, 1999. Alla corte dei Gonzaga. (Recipes of Bartolomeo Stefani).
March, 25, 1999. L'assedio di Ancona del 1799 (Recipes of Antonio Nebbia).
April, 22, 1999. A cena con Sissi (Food of the wiener court) .
May, 20, 1999. Omaggio a Maxim's. (A tribute to Maxim's).



More events and suggestions can be found loking at the sites of slowfood, arcigola, and gambero rosso.


Restaurants and Recipes in Italy.

Ancona. Ancona is the city in which I'm born and where I live since 32 years. Therefore, it's the place where I better know how to have a good lunch. As can be inferred by the previous paragraph, Restaurant Traiano is a good place where try particular tastes. If you want a Pizza I suggest Jasmine, situated in the old town, along the way that go to the ancient S. Ciriaco Dome. In several places outside, but not far from the city (less than 20 km) you can also try typical fish plates, enjoying a wonderful natural background. At Portonovo Beach (near Conero Mountain ), it is possible to find two of the most typical fish-restaurants: Giacchetti and Da Emilia Al Molo, respectively located on southern and northern front of the beach. Here you can take a swim and than try the neverending horse d'oeuvre, crocette (a particular sea slug), tagliatelle with mussels, spigole (a delicious fish), and much more, drinking the Verdicchio wine, produced along Esino river. But be careful, if you ask for Emilia you can be driven to another restaurant on the hill over the beach. Here the food is great, but the prices are about double with respect to the other restaurants, where you can spend about 30$-40$ for a good dinner. Other particular plates can be eaten by restaurants Da Silvio, at S. Michele beach, near Sirolo. The prices are similar and you can find the spaghetti with vegetables spaccasassi, that grow only on local beach and in few other places on Adriatic sea.

Recipes from Marche


Gradara (Pesaro). The Gradara town is located few kilometers from Cattolica, near Pesaro. The old town is a medieval fortress, in which you can find a lot of touristic places. However, not always the ratio between quality of food and cost is good. Avoid the big restaurants, overall the one that stays out of the fortress. I don't remember the name (I WANTED forget it!), but I remember that food was cold and bad, prices high, and waiters rude. If you want eat with less than 20$ in a pleasant environment, I suggest La Taverna degli Armigeri, where good old Nario will prepare for you the typical piadina, with cheese, ham, and vegetables. However, if you have 30$-40$ to spend, try La Botte, where you can find a huge wine list and many particular regional and historycal plates. I suggest the rise with truffle (risotto col tartufo), carpaccio, and mixed cheese. Also the cakes are very good and presented in a very nice form. La Botte also organizes historical thematic lunches.


Roma.Roma is full of restaurants and in major part are good restaurants. So, I will only suggest a small place that I like for position, service, quality of food and good prices. It is a restaurant managed by people form southern Italy (Calabria). There you can find fresh fish, particular dry cakes, and the typical liquor from Calabria. The restaurant'name is Taverna Sottovento and is located in Via dei Ciancaleoni, near to Cavour underground station. Another nice and characteristic (but expensive) restaurant is "La Cisterna" in Trastevere. You can taste tipical Rigatoni all'Amatriciana and Abbacchio, while served by old waiters that seem directly exit from a Fellini's movie. The waiters say that the pit under the restaurant is an original roman cisterna.

Recipes from Lazio


Milano. With respect to other southern places, Milano is very expensive. If you want, you can find good quality places, but never mind to leave less than 30$ in a restaurant for a good complete dinner. If you like Chianti wine, hand-made pasta and the big Florence-style grilled steak, you can go to restaurant Al Paiolo (30$-40$), Via Fara, not far from the train station. If you prefer fish dishes and Sardinia foods, the best place is Al Buon Samaritano, in Via… Here all plates go with the typical sardinian "pane carasau", and prices are over 40$. The cake of Milano is by definition the meneghina, and I suggest to taste it with cointreau and cream ice-cream.

Recipes from Milano


Bologna. The old-style trattorie (small restaurants), where the fat innkeeper try to kill you with an overdose of tortellini are practically estinguished. One of the last places where it is possible renovate ancient traditions, drinking Sangiovese, eating Tortellini in brodo, boiled meat, and parmigiano to the top of your capabilities is Biagi, near to Casalecchio del Reno highway exit (probably it will migrate in Via della Grada, in the center of Bologna, during next months). The fat innkeeper upset if you do not end the food in your dish and, eventually, ask for some other. The food is the same of old-style trattorie, but not the prices, that are growing in last times.

Recipes from Bologna


Torino. It is easy to have a good dinner in Torino. However, if you are looking for traditional food and good wine, a very good place is "Spada reale" (Via Principe Amedeo). Taste Dolcetto wine, overtures, hand made pasta and chinchiglieri with chokolate. If you like cacciagione the good place is La Capannina, where also the ice cream with mascarpone is very good.

Asti. One of the best places in Asti is L'angolo del beato (near Piazza del Palio). The restaurant is quite expensive but service, wine and food are of high quality. Many plates with tartufo are available. If you want to eat as much as possible for a human stomach at a very good ratio quality/price, try the Ciabot di Gianduia, at Callianetto di Castell'Alfero, less than 10 km from Asti, going toward Alessandria: there you can find the best and more typical overtures.

Recipes from Piemonte


Umbria. I've spent a great weekend in a very nice agriturist, Casale dell'Angelo



Restaurants and recipes out of Italy.


Dublin. Ireland means beer: Dublin is the best place in the whole world for the quality of Guinness. The taste and the flavor of this bear in Ireland is totally different from what you can try in the rest of the world. People says that the reason is the transport, others sustain that it is due to the water used for the original Guinness produced in Ireland, that is different from the Guinness that you find in the rest of the world. I do not know the reason, but the Guinness that you can drink in the original farm is really unique and, in general, Guinness in Ireland is great. I suggest the visit at the Guinness farm. The ticket includes one pint of beer… In general, the restaurants are of good quality (try the stew at …), but prices are quite high (30$ or more).


Recipes from Ireland
Try Kinsale gourmet festival


Chang Mai (Thailand) . European management, international music and Thay recipes can be found at Riverside, a nice restaurant located on the side of the river.
Koh Samui (Thailand). This little, hot and nice island is full of restaurants. The economy of Koh Samui is based on tourism. It is full of restaurants of all nationalities. If you want to try local recipes (overall, rice and boiled fish), one good place is Wild Orch Thai in Chaweng. A good Italian restaurant is the Osteria, also in Chaweng.


Recipes from Thailand


Strasbourg (France). The home of european parliament is a city full of good places for eating, with traditions obtained both from France and Germany. So, you can find a good beer and a good white wine (in particular, Riesling). Wine is quite expensive, with respect to the prices in Italy. For the same quality you pay about twice with respect to Italian prices. If you want to try something of peculiar, I suggest La Cloche a Fromage: in this restaurant, located near the central place of the town, you can find a big bell full of about 80 different types of cheese. The menu comprehends several tasting of cheese and the typical fondue. Prices depend only on your curiosity… In all restauants you can try the typical choucroute.

Recipes from Alsazia



Atene (Grecia). There is one restaurant I remember with particular simpaty in Atene. It is Peristeria Taverna, in Patroou 5. The restaurant serves traditional greek food and, in summer, the tables are disposed in a place that, during morning, is a car parking. All nights an old guitar player sing sad songs, while the old waiter serves its traditional plates (mussaka, roast chicken, soulaki, and so on) and the typical Retzina (the greek white wine with resin). Food is good and prices low (less than 20$ for a good dinner).

Recipes from Greece



Bucarest (Romania). It's not easy to find a good place where eating and drinking, whitout spending a lot of money. Good restaurants have typical european prices (30$ or more). I suggest a very nice restaurant, close to Hilton Hotel, the Bistro Ateneum. Prices are relatively good, atmosphere is nice, and music is quite good. Try local riesling and meat.

Recipes from Romania



Wien (Austria). I like Wien, and also the nice people of Wien. During the last trip I tasted a very good Wiener Schnitzel in the restaurant Figlmueller, located in a little street, near to the central Stephanplatz. If you like seafood and you don't like to spend much money, there are seversal Nordsee self services around the city. In all them the quality of food is good and prices are low.

Recipes from Austria

Recipes from the whole world
Back to homepage